Padel Tennis Courts We Built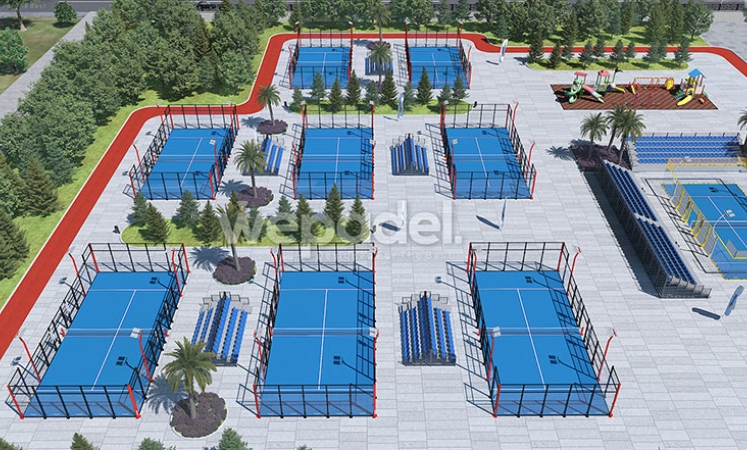 Padel tennis, which has been played quite frequently in recent years, has also increased the demand for padel tennis court installation. In this article that we have prepared for you, we will both answer the question of what is padel tennis and examine the padel tennis courts produced and offered by Integral Spor.
What is Padel Tennis?
Padel tennis is a sport that combines action with fun and social interaction. It is a great sport for players of all ages, as it is both fast and easy to learn. Most players easily learn the basics within the first half hour to be able to enjoy padel. Padel is not a game of power, technique and service as in tennis and is therefore an ideal game where men, women and youth can compete together.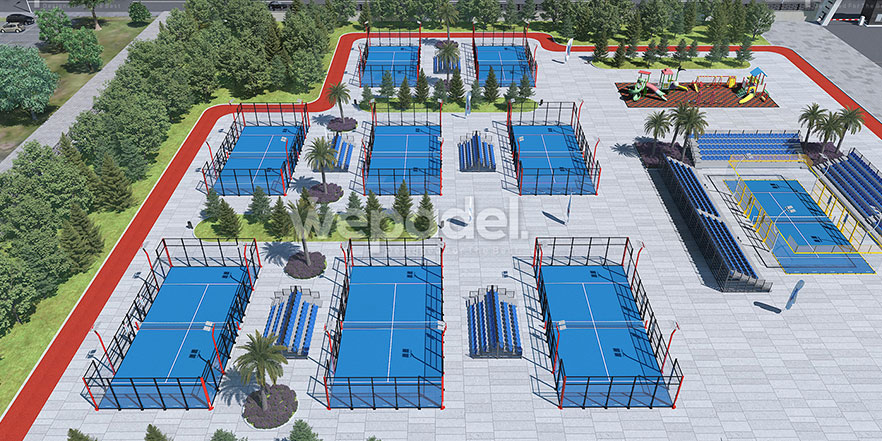 How to Play Padel Tennis?
The game is quick and easy to learn, making padel tennis a fun and addictive sport. It is served using a racket with holes. Having glass walls in the playing area and bouncing of the ball from these walls is another feature of padel tennis.
What are the Features of Padel Tennis Courts?
Padel tennis is a game played on a padel tennis court and padel tennis courts have some basic features:
According to the rules set by the international authorities, the padel court is 10 meters wide and 20 meters long. The tennis court is also rectangular but measures 23.78 meters long, 8.23 ​​meters wide in singles and 10.97 meters in doubles.
The lines are white and there are no walls on the sides.
In tennis, the center is 0.914 meters, the sides are 1.07 meters, in padel tennis the middle height of the net is 0.88 meters, the tip height is 0.92 meters.
Padel tennis courts can be made smaller in amateur use areas, except for 18m x 36m dimensions.
How to Build a Padel Tennis Court with WePadel?
As Integral Group, we laid the foundations of a special brand completely related to padel court construction and padel sports. You can reach this brand and our padel court projects at wepadel.com.tr!
Our Padel Tennis Court Projects;
Origin Single Padel Court
Origin Discover Padel Court
Origin Pro Padel Court
Origin Reinforced Padel Court
Origin Roofed Padel Court
Panoramic Single Padel Court
Panoramic Challege Padel Court
Panoramic 360° Padel Court
Panoramic Roofed Padel Court
Padel is a mix of tennis and squash. It is usually played in pairs on an indoor court surrounded by glass and metallic walls. The padel court is one-third the size of a tennis court. The ball can bounce off any wall, but can only hit the grass once before being sent back. Points can be earned when the ball bounces twice on the opponents' court.
Some steps are followed for padel tennis court setup. If the process is done by the leading company, the courts can be used for many years.
Padel tennis court construction stages are concrete casting, iron works, wire mesh, lighting, synthetic grass carpet flooring and finally tennis net installation. It would be best to contact the preferred company to get more information about padel court construction stages. Because the process varies according to the area to be applied.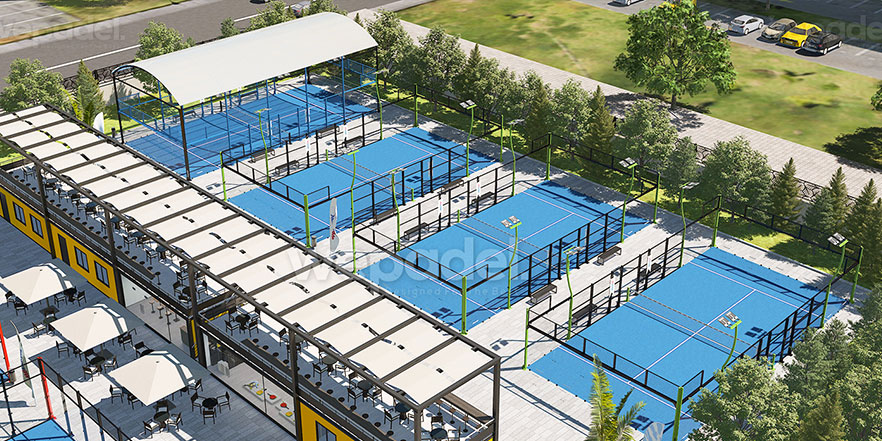 What are the Dimensions of the Padel Court?
A padel tennis court is 20 meters long and 10 meters wide, with walls made of glass up to 3 meters high. Walls can be made of glass or another material such as concrete. The rest of the court is closed using a 4-meter-high metallic net.
In the middle of the court is a net that divides the field into two. It has a maximum height of 88 cm in the center. These areas are then divided by a line in the middle and another line three meters from the back wall denotes the service area.
High-quality and Durable Padel Tennis Courts by Integral Spor
If you also want to get high-quality padel tennis court service, you may get support from Integral Spor, which is an expert company at home and abroad. You will not only be able to utilize the goods for many years but you will also save money. For this reason, you may contact or take a look at our website. You can fill out the related form and create a request if you wish. Our hardworking team and experts will get back to you as soon as possible and forward your requests to us. If you wish you may also ask us any question that comes to your mind about the installation process and the cost of padel tennis courts.
With our experience, expert team, and hardworking employees, we will provide you with the best and fast padel tennis court service. Additionally, our company offers support even after the application. Thanks to this support, you will have the chance to find fast and effective solutions to your problems that may occur.