Padel Courts
Padel tennis is a different type of tennis and a unique sport played with rackets.
It has become more common in Latin American countries, Mexico, Argentina, and Brazil.
This sports branch is known as paddle tennis in the USA.
In Europe, it first became widespread in Spain and England.
The International Padel Federation (FIP) was founded in 1991.
Padel tennis courts are controlled and approved by the FIP.
Padel tennis rackets are manufactured specifically for this game.
Padel tennis is played in teams which consist of two players.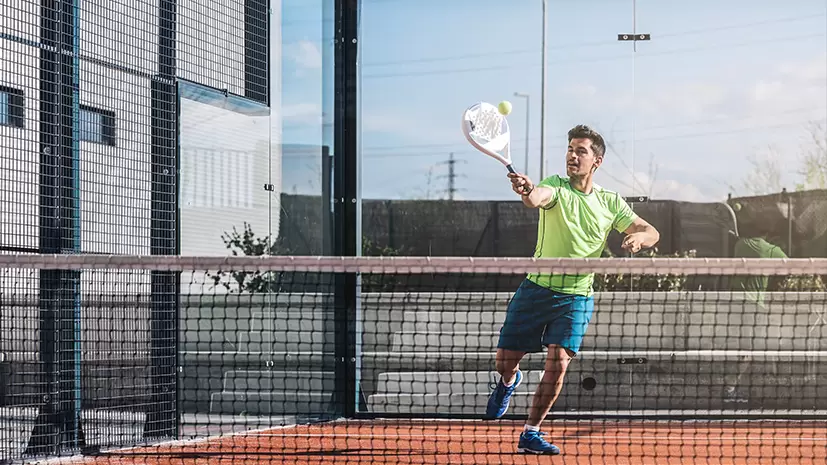 What Are The Padel Tennis Courts and It's Features?
USAGE AREAS: Padel Tennis Courts
SYSTEM DESCRIPTION: These are sports fields where people can play padel tennis has synthetic floors, surrounded by glass and panel fences.
FEATURES: Padel tennis court is built according to the rules and standards of the tennis game and provides a comfortable sports area.
Padel Tennis Court Construction Technical Information
Field Dimensions
Widht: 10 meters
Lenght: 20 meters
 
Steel Construction
Modular screw system
Height 3 - 4 m
 
Panel Fence
Panel Fence
Thickness: 4 mm
Mesh Size: 50 mm x 55 mm
Glass
10 mm Tempered Glass
 
 
Lighting
8 Pieces
200 W LED Projektor
 
Equipment
Tennis Posts and Net
 
 
Concrete Beam
Width: 30cm - Height: 50cm
C25 - C30 Concrete
 
Infrastructure
Concrete(15 cm)
 
 
Water Drainage
It is discharged from the surface by giving 0.05% slope to the concrete floor.
Flooring System
15 mm KDK Tennis / Padel Turf
The product quality, durability, and manufacturing quality in all our products we offer as Integral Spor are also valid in padel tennis court constructions. We are at your side with our expert team and Integral Spor assurance in the best service and the most affordable padel tennis court cost.
Frequently Asked Questions
How to Build a Padel Tennis Court?

The most basic steps to be considered in the construction of a padel tennis courts are as follows;

 

Concrete Beam : It should be made by connecting Polywood formworks.

 

Slope :It should incline in one direction.

Infrastructure : In artificial turf carpet application, the floor must be concrete. If Tartan or Acrylic floors are going to be applied, there should be concrete or asphalt ground. The recommended and preferred ground type is asphalt.

Steel Construction : Welding and painting steps must be done in the factory environment and mounted to the ground with screws on site.

Glass : It has been fixed to the steel construction by using 10 mm tempered glass.

For more information visit our padel tennis constraction and costs page.

What Are The Padel Tennis Court Floor Types?

Different alternatives have been used as a floor in padel tennis courts. Tartan padel tennis court, artificial grass padel tennis court or acrylic padel tennis courts can be built by using many diverse flooring materials.

What Are Padel Tennis Court Dimensions?

Although it varies according to the request and demand, the dimensions of the padel tennis court are 10 meters in width and 20 meters in length. The International Padel Federation has approved according to these criteria.

What is the 2021 Padel Tennis Court Cost?

Padel Tennis has become a widely preferred and more popular sport in 2021, especially during the pandemic period. This situation has also provided a significant increase in the number of padel tennis courts. Padel tennis court prices may vary according to its dimensions, materials used in construction, and quality of construction steps. To get detailed information on this topic, please fill out the free form.

What Are Padel Tennis Equipment?

Standard tennis poles and tennis nets have been installed as equipment in padel tennis courts. In addition, padel tennis rackets specially produced for this sport used by the athletes and a kind of tennis ball with a slightly reduced pressure are among the padel tennis equipment.

How Long Does it Take to Build a Padel Tennis Court?

Standard padel tennis court construction takes an average of 29 – 31 days. This period has been calculated in general and may differ according to the project type and product types used.