Construction of Walking Path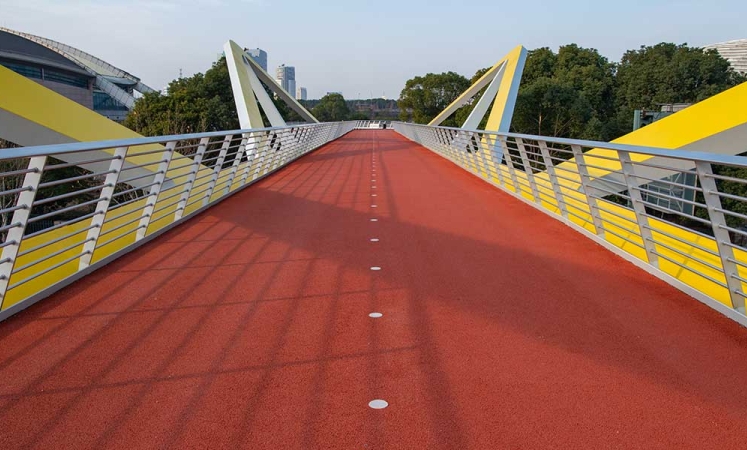 When we want to get some fresh air, or want to be physically active, the first thing we think of is going on a walk on our own with our loved ones. When we need to clear our mind and need some alone time, walking becomes one of our first choices. Both as a sport and a past time activity, walking path is perfect for those who love jogging. Creating a walking path for yourself or maybe in your backyard might be the best gift you give to yourself.
Ground can be covered with various materials such as artificial grass, tartan, or rubber and all of them creates a joyful walking experience for you. We should also inform you that all our products are of the highest quality, thus, the ground of walking path we construct are covered with the best quality materials.
Construction of Walking Paths
The best thing about constructing a walking path is that it is so easy to carry out the process. We recommend you work with a professional company in your project to construct a walking path.
Walking paths construction process is proceeded by infrastructure preparation where the ground is cleared and leveled to zero. Then pouring concrete and asphalt is done respectively. For the last step, the floor cover is done.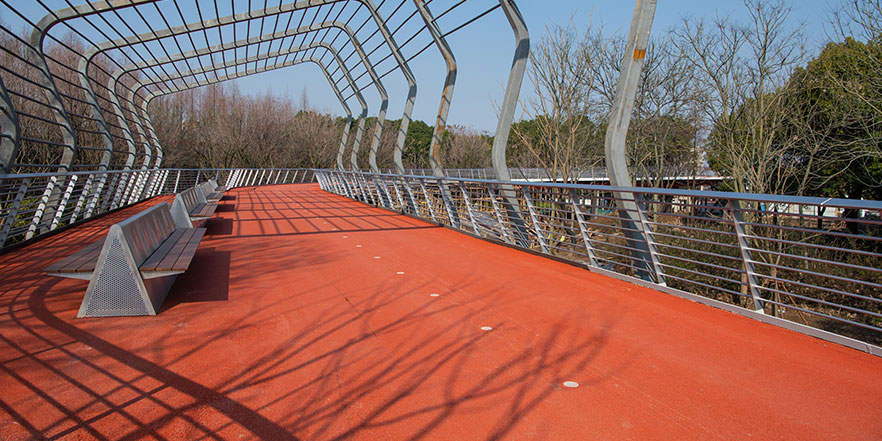 Properties of Walking Paths We Offer
We mentioned that the floor of walkways can be covered with different materials, and you can choose the one you wish. You can find some qualities of our walking paths below:
The raw materials that are used in floor covers of our walking paths are made out of high quality.
They are durable and therefore, even in the harshest climate conditions ranging from strong wind to days with high temperature and humidity, they stay the same.
Upon purchasing, you can use them for a long period of time without having problems.
They have a shock absorbency feature which makes them safe in case of a negative situation. Thus, also enables you to stay healthy and safe in case of a fall or hurting yourself.
Walking paths are economical and budget friendly.
Their color doesn't wear out and stays exactly the same and as bright and vibrant as the first day of purchasing.
Constructing walking paths is effortless, our professional team will carry out the process meticulously for you.
Most importantly, we shouldn't forget to mention that walking paths we build are eco-friendly. The raw materials they made out of are all harmless to the environment and our nature.
As you see above, walking paths we construct comes with a lot of benefits for you. In addition to being functional, they are also environmentally friendly, and this property makes them much more preferable.
Who Can Benefit from Walking Paths?
Walking paths are the perfect choice for the customers who loves to go on a walk after a busy day or trying to be more active and create a healthier lifestyle for their overall well-being. Also, the customers with pets that like to take a walk every day with their small friends will benefit a lot from walking paths. If you wish, we also offer constructing walking paths in backyard, you can prefer them both for landscaping purposes and creating a beautiful scenery in your garden or for having a practical walkway in your backyard.
Meet Integral Spor, Leader in Constructing Sport Systems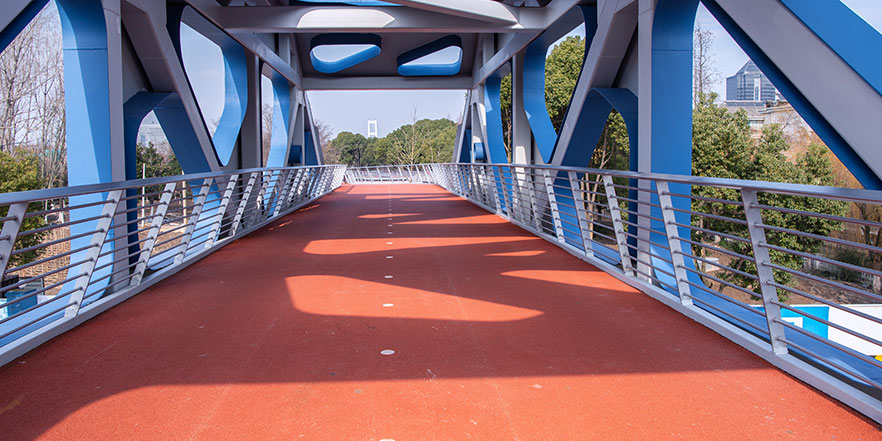 If you are looking for a company which is an expert in constructing various sports systems, then welcome to Integral Spor. We have been leading this industry with years of experience and diligent, hard, and consistent work. With a team consisting of professionals, we manufacture and release high quality products into the market with workmanship. We are proud to tell that Integral Spor is known for their hard work, high customer satisfaction ratio, and the best service they provide their customers with.
We carry out every process meticulously and in accordance with the specifications made by our customers. High quality production and best customer service along with supplying the construction processes is what makes us a leading company in this sector. Thanks to our 13 brands and operating in 80 countries around the world, we are devoted to constantly developing ourselves by catching up with the technological advancements in this industry.
If you wish to learn more about us and the turnkey projects we delivered, you can visit our website. Integral Spor creates functional and high-quality walking paths for their beloved customers along with many sports systems.
Contact Us!
If you are interested in constructing a walking path and want to get a price offer, we invite you to contact us by filling out the form given below. Our professional team will reach out to you as immediate as possible.