Rubber Walking Path Installation
While rubber coating was very costly in the early days, after the society realized the benefits of this product, low-cost rubber coating products that could be used by everyone began to appear on the market. Rubber coatings have benefits in terms of cost and safety. They are preferred because they are useful, low cost and good-looking. It is frequently used in barns, basketball, volleyball, multi-purpose sports facilities, jogging and as a walking path. In this article, we will try to talk about rubber coating and how advantageous it is.
What Is Rubber Floor Covering?
Rubber floor coverings are obtained by vulcanizing the rubber dough with sulfur, adding filler and various pigments into it. Various substances are added to the rubber material to give it softness. However, the amount of rubber material in the material should not be below 35%. Rubber coatings are divided into two types. They are coatings consisting of a homogeneous layer and coatings consisting of layers such as abrasion and carrier. Rubber coatings are preferred where a high risk of wear and a beautiful appearance are desired. In addition to their aesthetic appearance, rubber coatings are suitable for safety. Additionally, they are against bacteria and microbes and resistant to chemicals and water. Rubber materials have high electrical resistance. For this reason, they do not produce sound when they are 2.5 mm thick. It is also suitable for use in places where silence is required. Rubber flooring has features such as elastic structure, aesthetic appearance and easy cleaning.
Features of Rubber Flooring
Rubber flooring has the ability to absorb noise. Therefore, it can be used in places where silence is required. For example, it can be used in libraries and workplaces and it is the best material for walking path. By having a flexible structure, it also protects the floor against chemicals and water, preventing it from being damaged. In addition, it is resistant to vital factors such as burning. Rubber floor coverings can be cleaned easily. Being one of the useful materials among the coating types, it may be frequently used in many places.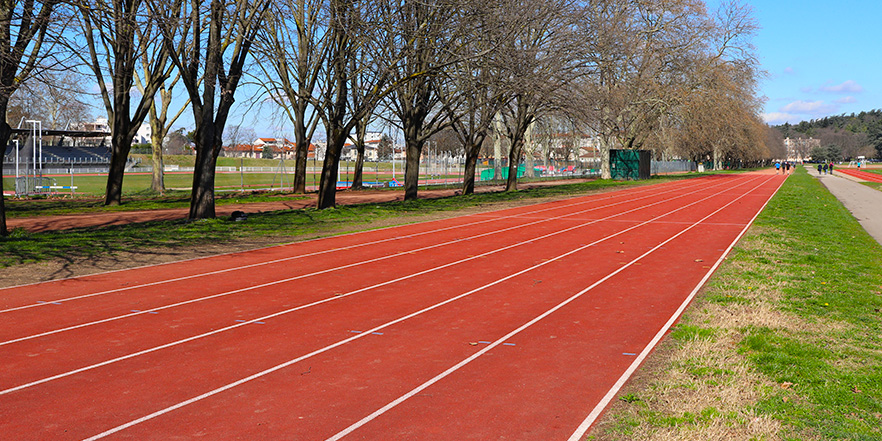 Usage Areas of Rubber Flooring
Due to its flexibility and impact resistance features, it is used in parks as a precaution against falls and injuries. It is widely used in places such as children's playgrounds, school gardens, kindergartens and retirement homes. It is offered to its users in a wide range, especially in terms of colors and patterns. In addition to these, it is widely used in sports halls in terms of giving a softer pressing feeling and resistance to injuries. They can be used in shooting ranges and sports facilities in the open air due to their adaptability to all kinds of weather. It is frequently seen in basketball, football and volleyball fields, especially in the site. Apart from this, they are also used in places such as traffic education centers, building entrances, parking lots and rubberway.
Rubber Coating for Walking Path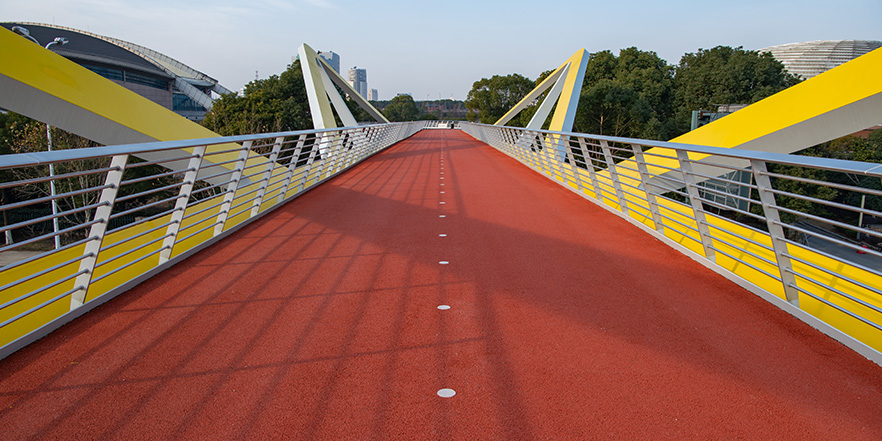 Due to its flexible structure and not causing any injury, rubber coating is mostly used for walking paths and it is called "rubber walking path". Rubber trails, which we can see in many places today, offer a very comfortable sports experience for sports lovers.
There are some steps to be followed for walking path installation. After deciding on the color, pattern and size of the floor covering products, floor preparation should be done. After obtaining a flat and smooth surface, the adhesive walking trail materials are applied at certain rates per square meter. The adhesive is applied to the floor using special combs. Then, rubber flooring products are applied and waited for a while.
Integral Spor and Rubber Walking Path
If you want to have quality and comfortable rubberized sidewalks suitable for the area you have chosen, we can undertake to provide you with the best service as Integral Spor family. You may contact us immediately or make a request on our website. If you fill out the form below, you may get detailed information about the installation process and cost of rubber trail. We will get back to you as soon as possible!