Premium Running Track and Surfaces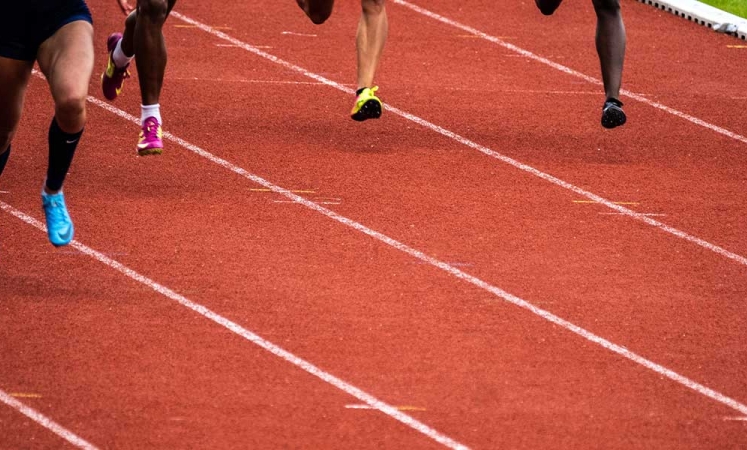 It is a reality that the performance of ground systems such as running track and surfaces directly affect the quality of the sports activity and the health of the athletes. In terms of this, the interaction of the floor and shoes is the most important determinant of the loads that will occur on the feet and legs. In order to form a smooth and accurate interaction, many running track installation companies offer a variety of surface types for running track construction processes.
What Are the Types of Running Track and Surfaces Coverings?
There are many types of floor coverings that you can prefer for a running track:
PVC is a great material for meeting the needs of indoor running track flooring. It is homogeneous and aesthetically pleasing. Because of its various thicknesses, variety of colors and patterns, and simplicity of use, it is a cost-effective material. It offers the chance to obtain solid floors because of the pure PVC coating wear layer.
With acrylic sports flooring material, hard and flexible floors can be created for outdoor and indoor running tracks. It can be applied on asphalt or concrete floor in 2-3 mm thickness. It is aesthetic, hygienic, non-slip, and highly resistant to climatic conditions and thermal differences, heavy pedestrian traffic, and chemicals.
Polyurethane Floor Covering
Polyurethane coating is an easy-to-clean, non-yellowing, highly abrasion-resistant, effective, and protective floor coating applied on concrete surfaces. Since it is applied in situ, there are no joints. There is therefore no difference in level at the edges. It exhibits a smooth movement pattern. It has a polyurethane-based paint coating that makes it incredibly scratch and abrasion-resistant. If proper maintenance procedures are followed, it will remain functional for a very long time.
It is much more resilient and long-lasting than all other surface coatings, making it appropriate for heavy and ongoing use. It is resistant to abrasion. Due to its shock absorption feature, it minimizes athlete injuries caused by falls compared to other surfaces. It can be used easily in all kinds of sports activities as it spreads the ball-bouncing feature equally on the whole surface.
Because of their flexibility, shock absorption, UV resistance, non-deforming structure in thermal differences, hygienic and environmentally friendly, ease of cleaning, non-slip properties, and ability to provide walking comfort, tartan floors are preferred as a material for running tracks. The SBR and SBR+EPDM systems are two distinct systems that can be used.
Top Quality Running Track Floor Covering by Integral Spor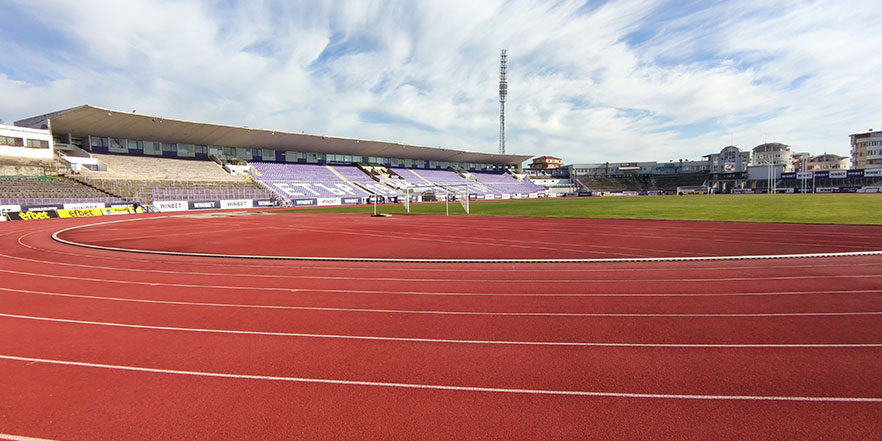 If you also want to get a high-quality running track installation service, you may get support from Integral Spor, which is one of the running track manufacturers and companies. You will not only use the product for many years but also save money. For this reason, you can get in touch with us or visit our website. You can also create a request by completing the relevant form if you want and get other floor-covering ideas. Our specialists will respond to your questions and forward your requests as soon as they can. You are welcome to ask us any questions you may have regarding the Olympic running track installation procedure, prices, maintenance equipment, and the related process.
We will give you the best service possible for your area of running track if you contact us thanks to our experience, knowledgeable team, and diligent staff. We also provide support following the application. You can resolve any problems you may have with this support. We are ready to offer the best artificial turf for soccer.