Which is The Best Artificial Grass for Football?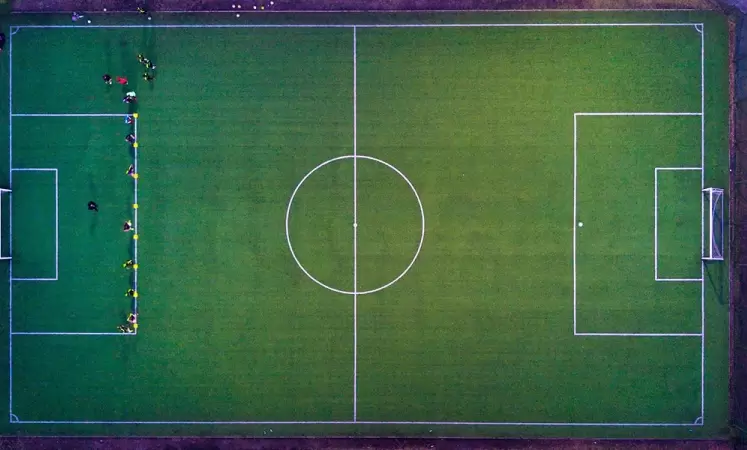 Integral Spor has gained a high level of experience working with the most famous teams and clubs. All football teams, all clubs, and on-screen spectators are wondering what the best artificial grass for football is. In addition to the experience and experience of our expert and experienced team, the experience of thousands of field installations all over the world has made Integral Sport an international leader in football field construction.
As known; a very rigorous selection process is being passed by FIFA. Integral Spor is preferred by FIFA thanks to the rapid progress of the production process, the quality of the products produced, the expertise in the installation, the quality and cost-effectiveness of the field infrastructure work, the organization, references from many clubs in Turkey and the world, and work experience.
As Integral Spor, our football field product range is quite wide. However, it is not affected by the seasons and weather conditions in any way and can be used for many years without deterioration and damage. There are football fields built by Integral Sport and recommended by FIFA all over the world, and this clearly shows that Integral Sport is an expert in its field and a leader in the sector.
Types of Football Field Grass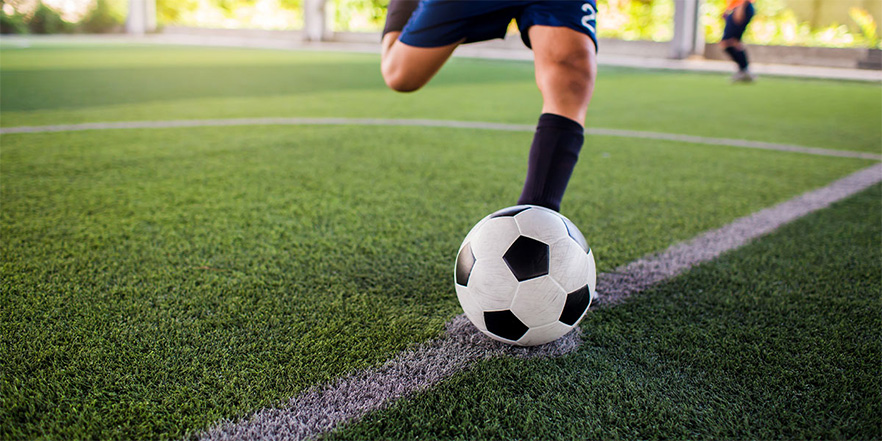 In the fields where professional football matches are held and football players struggle with great effort, one of the most important issues is to protect the health of the athlete and to keep his performance high. As İntegral Sport, we care about not only the health and performance of the athletes, but also reducing your costs by offering successful and high-quality football field grass options to our valued customers.
There are types of artificial turf for soccer. The football field artificial turf features that we have produced for you are as follows.
Duograss Artificial Grass
Duograss artificial grass model is produced using fibrillated yarn. There are many advantages of being produced using fibrillated yarn. In this way, the quality of player performance increases by reducing sand and granule splashes. Duograss stadium grass has a soft and natural appearance. These football artificial turf, which we have produced as Integral Sport, have FIFA Quality certificate. These grasses we produce are nature friendly and do not harm anyone in any way. If you want to create football fields with low investment cost and high-quality synthetic turf field, Duograss artificial turf is for you!
Monoturf Artificial Grass
Monoturf soccer field grass is one of the needs of football fields built by laying artificial on the ground. This type of artificial grass is produced from % 100 PE monofilament yarn. With this type of used yarn, you can have an extraordinary landscape look and hers. Monoturf sun lawns with high UV resistance are tall enough to produce 10 Spores. Players will have high game performance on the fields where this artificial turf is used. Thanks to its special design, it can be used at the same temperature and cold climatic conditions, in all weather conditions, in all four seasons. You will be able to use our monoturfs with high wear and durability. You can also choose the model that is preferred in indoor and outdoor football fields with the hopeful.
Super C Artificial Grass
The most used type and best grass for football field in the football tournament is super C artificial turf. This artificial grass model is one of the highest standard artificial grass models. It is produced from monofilament yarn type and the number of yarns per m2 can reach up to 230,000. Super C artificial turf models can be used in open football fields. As in our product in other places, these artificial turf models are also our field preparations against UV rays. Super C artificial turf, which should not be discoloured or aging much, is among our most preferred artificial turf models due to its compliance with FIFA standards.
Hybrid Grass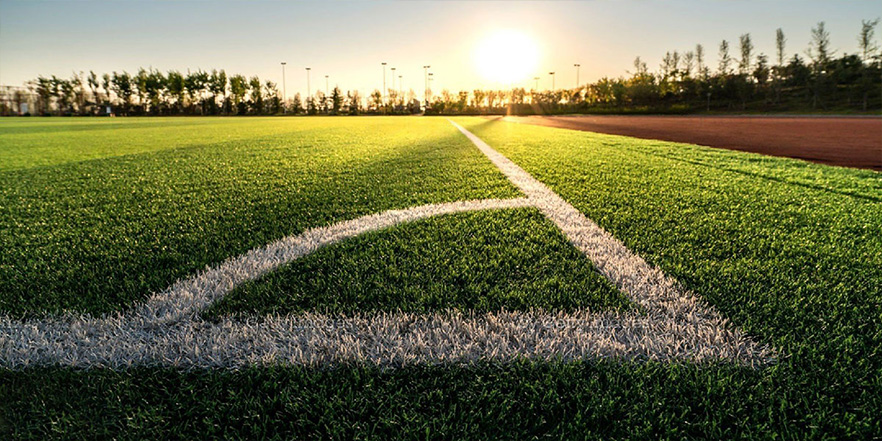 Hybrid grass is produced from % 100 PE monofilament yarn and has a yarn count of 60.500/m2 – 102.000/m2. If you are wondering what hybrid grass is, hybrid grass is a type of grass that has been used in new generation stadiums and aims to minimize harsh weather conditions. The most important feature of hybrid turf is that it combines with both natural and synthetic turf. Hybrid turf produced by Integral Sport has a very high drainage capacity, is durable even in intense games, and has a high resistance to abrasion, wear and friction. This grass type, which complies with FIFA standards, integrates easily with natural grass seeds. You can use this type of grass on your football fields with peace of mind.
Powergrass Grass
Our PowerGrass artificial grass is produced with % 100 PE monofilament yarn. PowerGrass artificial grass, which gives an extraordinary natural grass look and feel, maintains its colour for a long time with its high UV resistance. You can have high game performance with this grass used. It is resistant to all oasis conditions and is an artificial grass type suitable for hot and cold climate countries. You can use it for many years without any damage due to its high resistance to wear, tear, and friction. With the use of PowerGrass, you can perform high-performance football matches on your amateur football fields.
Football field grass prices vary according to the size of the variety. It should be noted that there are many factors that directly affect the football turf cost. These elements: The size of the area, the preparation of the infrastructure, the quality of the materials and materials to be used, the ground structure of the area where the site will be established, labour costs and many other issues affect the cost.
As Integral Spor, we do not only supply football grass, but also carry out the installation of the football field with our expert and experienced team. As Integral Sport, our most important goal is to provide you with a fast and quality service. As Integral Sport, we produce football field turf to FIFA standards and perform carpet pitch installation.
If you want to have detailed information about artificial turf football field installation and best grass for football field you can fill out the form below. Our expert team will get back to you as soon as possible.