What about going on a journey to the world's most beautiful golf courses?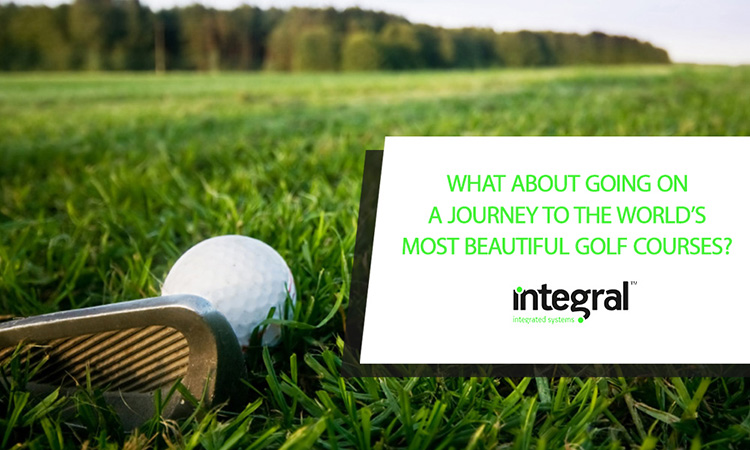 In the gradation of the most played sports in the world, football comes the first basketball comes second, and volleyball comes third. But tell me such a sport, that it is in nature so that you can stay active while resting your soul. You know what I'm talking about; of course, I'm talking about golf. Golf courses differ depending on location and design. But the game logic is always the same in golf. If you wish, you can read the first of our article that we introduce the most beautiful golf courses in the world.
ShadowCreekLasVegas
This golf course, which is a frequented place for world-famous jet society, is very popular. This land which was formerly a desert was turned into a little paradise. In ShadowCreek, where you can hear the relaxing sound of water, there are lots of trees, streams and waterfalls. To enter, you have to pay a very serious amount per each player. ShadowCreek, the world's most luxurious man-made site, is among the best sites for luxury lovers. Golf stuff is more expensive than renting a golf course. The players who deal with this sport have a very high income. The famous golfer Tiger Woods is one of the world's top winning athletes.
Cape Kidnappers New Zealand
When you come here, you will feel as if you are in a dream world. Due to its glamorousness, the pictures of this golf course were taken and used in many places. This golf course is located on the shores of Hawkes Harbor, where you can enjoy its blue and green colour. With an area of ​​approximately 6.5 kilometres, this golf course is among the best golf courses in the world.
RoyalPortrush Northern Ireland
RoyalPortrush, which is located in the Mediterranean Region, is one of the most preferred golf courses in the world. The 36-hole golf course includes a historic castle. If you want to find the pleasure of golf in a unique nature, this is the place for you. Sand dunes and trees will give you the pleasure of golf.
Kingsbarns Golf Course Scotland
This golf course, located at the birthplace of golf, remains the most expensive golf course in the UK. Kingsbarns Golf is a golf association with the name, founded in 1793. This golf course that located in a small village is quite natural. Kingsbarns has managed to host many foreign golfers every year.
Augusta Georgia
The Augusta Golf Club, which founded in 1990, was a golf club that previously discriminated against ethnic identities. Black people are not allowed to enter this club but then they understand their mistake and the club welcomes golf lovers from all over the world currently. The club has become one of the best in the world.
You can contact us if you want to have a golf course and grounds. Golf courses are required expertise.