Preferred Sports Artificial Turf Models in Dubai
Dubai is one of the richest country in the World. People are spending a lot of time and money for sport activities. There are a lot of sport facilities such as astro turf football fields, indoor football fields, outdoor football fields, tennis courts , multi purpose pitches etc.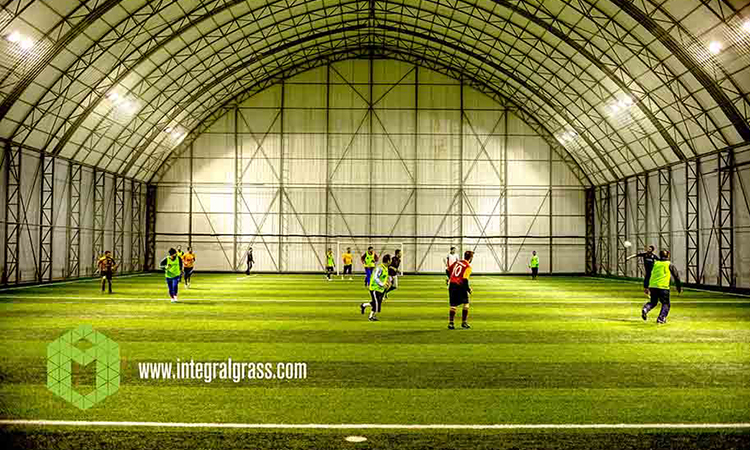 Best Football Turf Models for Dubai
People are paying a lot of money for sport activities especially for football . We have different products for football grounds. Most used Artificial Turf Models in Dubai;
- We have Integral Super C which is mostly preferred by high level consumers. It is a very soft and durable product.
- Artificial football turf Super C has 7 years of warranty for UV lights,abrassion and defects.
- We also have another product which is called Integral Mono turf. This is also very nice and long durable product.
- Integral Super V product is also very popular in there becasue it also has FIFA requirements.
All these synthetic yarns are made from mono filament threads which are made of poly ethylen raw material.
Why PE Yarns?
PE is a very soft material and because of this reason PE threads are mostly selected by consumers due to two facts : Very soft for consumers and very durable. In order to have a long term usage of these threads the field must be maintenaned every year by Professional staff.