Indoor Sports Hall Construction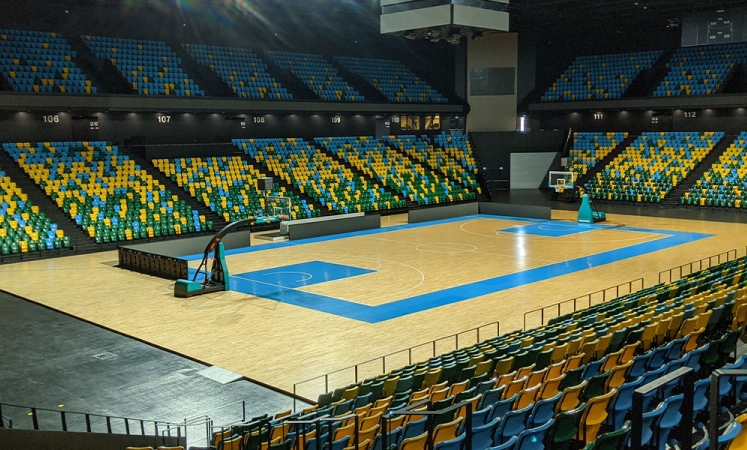 Building an indoor sports hall is usually a lengthy process. From the day of the idea to the start of indoor sports hall design and the ultimately all-important completion, it usually takes many years if it is a conventional construction and not the creation of a lightweight hall, which can be obtained in a much more uncomplicated way. In order to optimize the process of sports hall plan financially and to reduce the time, there are some aspects to consider and to be supported by experienced experts such as Integral Spor. Are you looking for indoor sports hall construction companies, architects or specialist planners for building indoor sports facility? Use our service and receive free, quick and uncomplicated offers from Integral Spor which is one of the most renowned companies in this marketplace and has been exporting a large scale of products that you need to use in an indoor sport hall to the UK, Morocco, Russia, Bulgaria, Albania, France and Italy.
How to Start an Indoor Sports Facility?
In the entire indoor sports hall design planning process, the needs assessment is the first and at the same time a fundamental step. In the course of socio-economic changes, however, the rigid reference value planning encountered more and more reservations, and so a procedure that is based on the actual needs and sports behavior of the population has prevailed. Nevertheless, the need for sports buildings must be registered by an interest group (for example a sports club or a school). With the help of experts and the opinion of potential user groups, it is important for the interest group to explain the needs and emphasize the high social importance of the sports hall. In this context, questions about the later type of use (types of sport, multi-purpose indoor sports complex etc.) and occupancy density (intensity of use) must be answered. Where the situation is not clear, one should be prepared to hear many opinions, prepare many arguments and certainly also involve as many representatives of interests as possible in order to reach a political consensus.
Planning Points
User representatives (teachers, clubs)
Specialized specialist planners (roof, structure, floor, etc.)
Project manager
Architect
Financial, tax and legal advice
Construction companies
These and the questions about the sports to be performed must be clarified early on. Because the indoor sports hall dimensions and the corresponding safety zone are specified for indoor sports. The control variables according to DIN 18035-1 offer a good orientation when deciding on the overall size of a hall. In addition to the competition-oriented space requirements, a future-oriented indoor sports complex profitability development should also take into account the increasing need for smaller play and exercise rooms the size of gymnastics room and urgently needed storage rooms. Later on, it is only possible to subdivide existing sports areas - be it with ball stop nets, curtains or other mobile measures. Even if there is some freedom in the later interior design of indoor sports facilities, it must be taken into account that some sports can hardly be combined with one another under one roof. Practice shows that the classic school sports hall with a floor with multi-field marking and a multifunctional sports orientation covers the breadth of school sports well. However, in order to optimize the sports opportunities in all areas, a precise requirements analysis is urgently required in the planning phase. In addition, multi-purpose use apart from sports and the question of how much does it cost to build an indoor sports facility, should also be taken into account. Further points that emerge from the feasibility study are infrastructural aspects as well as a rough financing plan and a framework schedule.
Technical Details On Indoor Sports Hall Construction
Field Dimensions
Width: 10 - 30 meters
Length: 15 - 50 meters
Concrete Wall
Width: 60 cm - Height: 75 cm
C25- C30 Concrete
Infrastructure
Crushed Stone (25 cm)
Concrete (15 cm)
Asphalt (9 cm)
Roof Covers
Corrugated Steel Sheet
Carboline
Sandwich Panel
Net
100 % Polyamid thread
Side Nets 12x12 cm
Height: 5 -7 m
Lighting
8-16 PCS
200 W LED Projector
400 W Metal Halide
Artificial Grass
40 mm, 50 mm, 55 mm, 60 mm,
High UV resistance between -30 C +50 C
Fibrilated, Monofifilament 3rd Generation, 4th Generation
Step by Step to The New Sports Hall
In preparation for such a construction project, the use of a competent planning committee is essential as much as the question of indoor sports hall construction cost. For projects the size of a sports hall, broad support from the population is also important. Thus, the planning commission and the initiators of the building project should always be in contact and exchange with citizens, sports clubs, political representatives and other relevant interest groups. Another point in the planning is the definition of the budget and a forecast of the operating and indoor sports complex for sale costs. All financial resources are included, whether through equity, sponsorship money or subsidies. Once the financial framework has been set and the concept drawn up, the next step is to contact the executing company.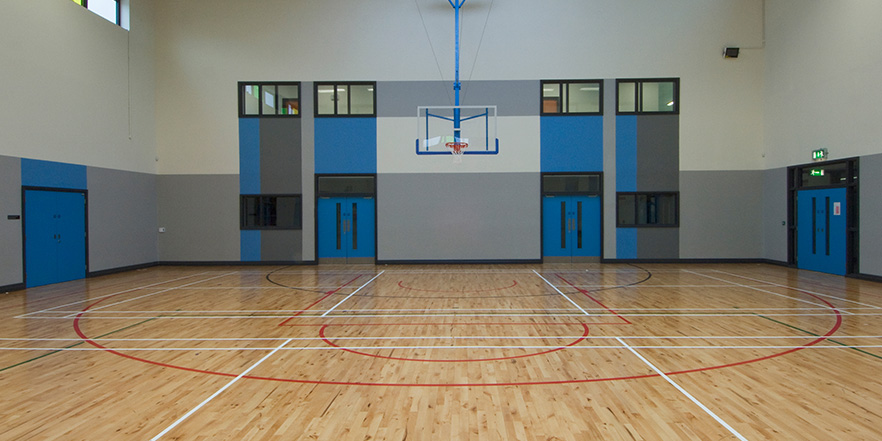 The planning team - consisting of architects and construction companies - is consequently integrated into the planning committee and, thanks to its expert knowledge, acts as a consultant and representative of the client. In addition to monitoring the project from a sports technical point of view and providing advice on construction and operation, this also includes support in implementing the goals set and the legal requirements. The general requirements include, among other things, the legal requirements for fire protection, safety, escape routes, environmental compatibility, an energy concept and a concept suitable for the disabled. The sport-specific requirements include the correct selection of sports equipment, the floor and the required material, as well as information on the operating concept.