Artificial Grass Carpet Application Areas and Why Prefer?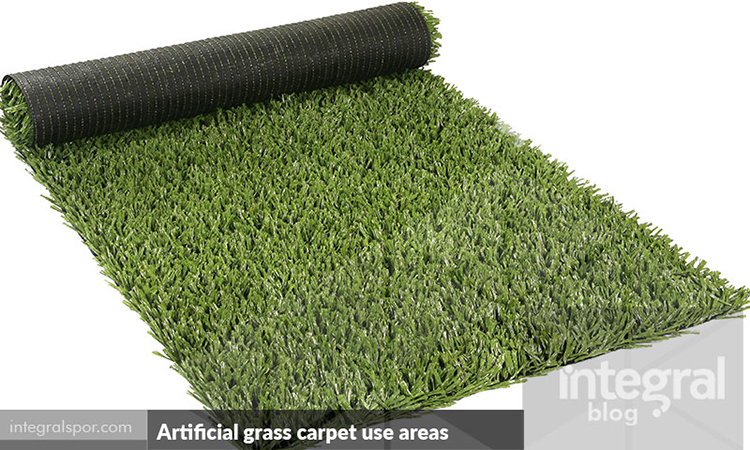 In this article, we will describe artificial grass carpet application areas. Artificial turf is mainly used in two forms, decorative and sport.
Why artificial grass is preferred?
It is always very difficult to keep natural grass green, fresh and and alive. UV lights ,rain, snow or wind. The weather conditions are affecting natural grass and because of these reasons people prefer to use artificial grass carpets in their projects.
Artificial grass carpets can be used in a lot of using areas in daily life. It is prefered too much in outdoor football fields and indoor football fields , rugby fields, golf areas, gardens or kids game gardens. Amateur or professional football clubs are prefering to use artificial grass due to having low maintanence cost,easy installation and not having any problem in different weather conditions.
It is used in very hot African countries and also used in very cold Russian countries or very rainy British weather. Because it is a perfect product for all weather conditions.
Technical Details of Artificial Grass Carpet
Artificial grass carpets are having different lengths of piles. It is usually between 40 to 60mm for football fields, 18 to 36 mm for gardens and 5 to 8 mm for decoration. Artificial grass carpets can be also used as a carpet just to cover a dusty or dirty area and make it looking good. Most of artificial grass carpets are having a widht of 4 meters and the length can be adjusted as per customer request.
Football grass carpets are tested by FIFA authourities for strenght, fading, colour fastness and abrassion.