Artificial Grass Tools & Suppliers from Turkey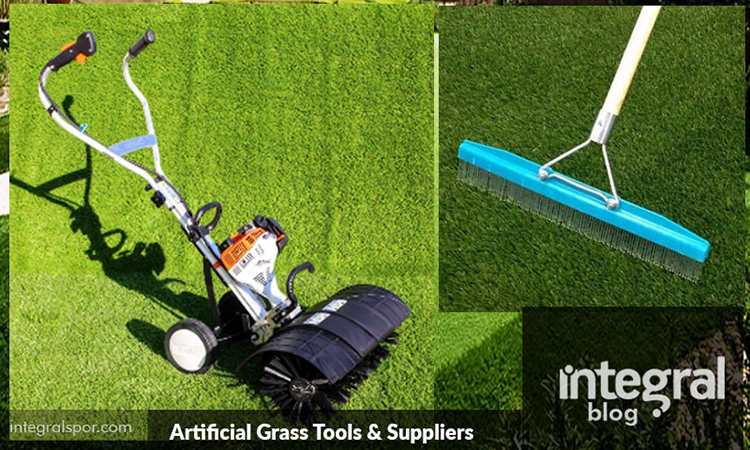 The artificial turf sector is a highly developed sector, so artificial grass tools are quite common in the market for miantenance and installation. Many dealers work using special artificial grass installation tools. Integral Spor is an artificial grass supplier and also we are exporting artificial grass tools for installation and maintenance.
Artificial Grass Tools
Artificial grass carpets are made of PE and PP yarns in tufting machines in four meters of width. After installing artificial grass on the surface there must be some maintenance works before playing and after playing. Artificial grass tools are very important in order to keep the fake grass staying upright and having long life.
After finishing the carpet installating it must be filled with sbr and silica sand according to FIFA standards. It must be equally brushed through a machine. SBR granules and silica sand must be distributed equally by using artificial grass tools. There are some machines which are working by manpower. These machines are generally having a loading capasity of 150 kg and 70 cm in widht. It is always better to use a machine for artificial grass maintenance. Because maintenance is very important after finishing the installation.
The field must be brushed regularly because during the game sand and granules may go out of the field. There are also some machines for maintenance of garden artificial grass.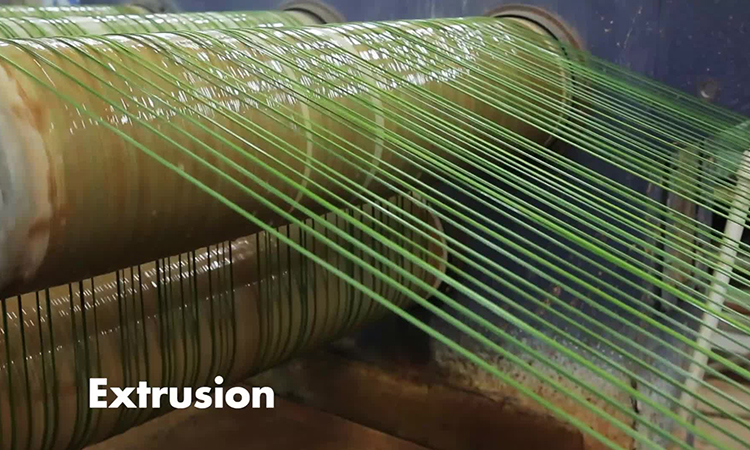 Artificial Grass Suppliers from Turkey
Artificial grass, putting green turf or garden synthetic turf products are all manufactured by artificial grass suppilers from Trukey. Please ask for an offer for artificial grass cost. We are artificial grass suppliers from Turkey.
Artificial turf wholesale prices from Turkish suppliers.